News
FRHS Provides Wage Increase
Oct 7, 2021
Beginning immediately, FRHS has announced that it will raise the organization's minimum hourly starting wage to $15.75, which is nearly 67% above the current State minimum wage. Along with the minimum salary increase, FRHS has also approved an annual salary market adjustment for certain positions, which usually occurs in January. These pay increases impact many unique job positions and skilled caregivers who are critical to patient care.
FRHS Physical Therapy Services
Oct 13, 2021
While rural towns like Hot Springs, SD are often lacking in specialty offerings, Fall River Health Services is creating a new standard of care. Among the many specialties offered at the hospital, physical therapy stands out as a service that people of all ages can benefit from. They offer both inpatient and outpatient services, working with babies as well as the elderly folks in the attached nursing home.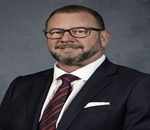 Provides General Surgery
Nov 18, 2021
Dr. Patrick J. Kenney, D.O., FACS, is a Board Certified General Surgeon
Return To Top
Fall River Health Services is a non-profit corporation of professional team members committed to excellent, quality and patient focused healthcare for the whole person. We provide for the physical, emotional, and spiritual needs of the individual, family, and significant others. We are committed to our patients, employees and our public.